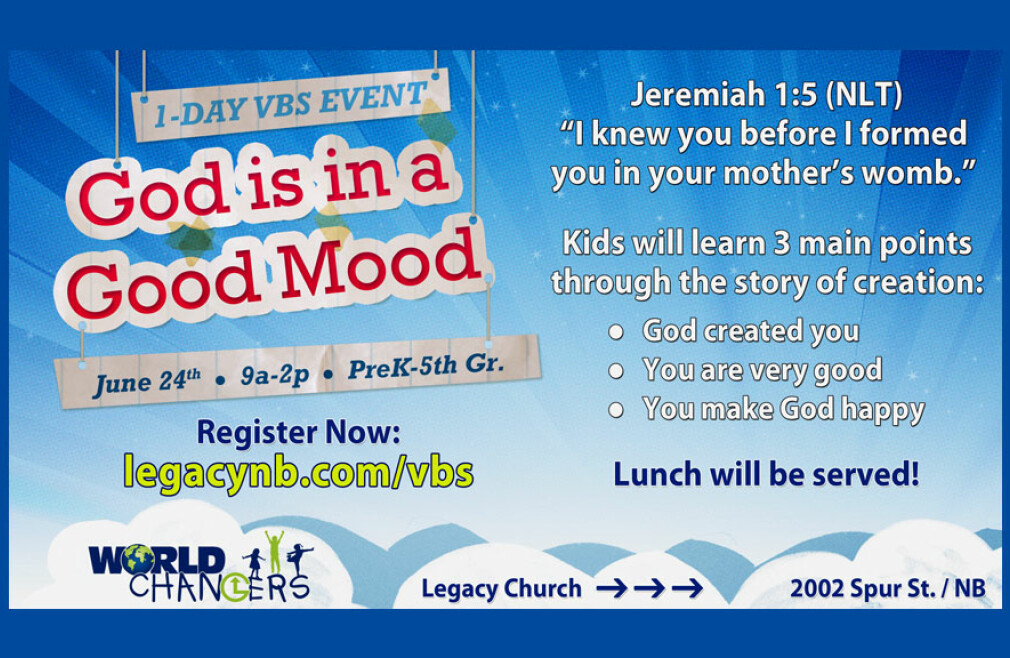 Saturday, June 24, 2023
,
9:00 AM - 2:00 PM
LOCATION: 2002 Spur St, New Braunfels, TX 78130

God is in a Good Mood is a 1-day VBS event designed to teach children three main points through the story of creation: 1) God created you; 2) You are very good; and 3) You make God happy. Hosted by our World Changers Children's Ministry, this 1-day event will give kids an opportunity to take part in worship, as well as enjoy crafts, games, and Spirit-led teaching. So... GET YOUR KIDS READY TO HAVE SOME FUN!!!
Jeremiah 1:5 (NLT) - I knew you before I formed you in your mother's womb.

Registration required for this FREE event
Lunch will be served
Ages PreK (age 4+ only) through 5th Grade ONLY
QUESTIONS? CONTACT: Erica Pagliaro -