2020 Conferences & Events*
Select a Kingdom-based, Holy Spirit-led conference or event below to access audio/video sessions for the event: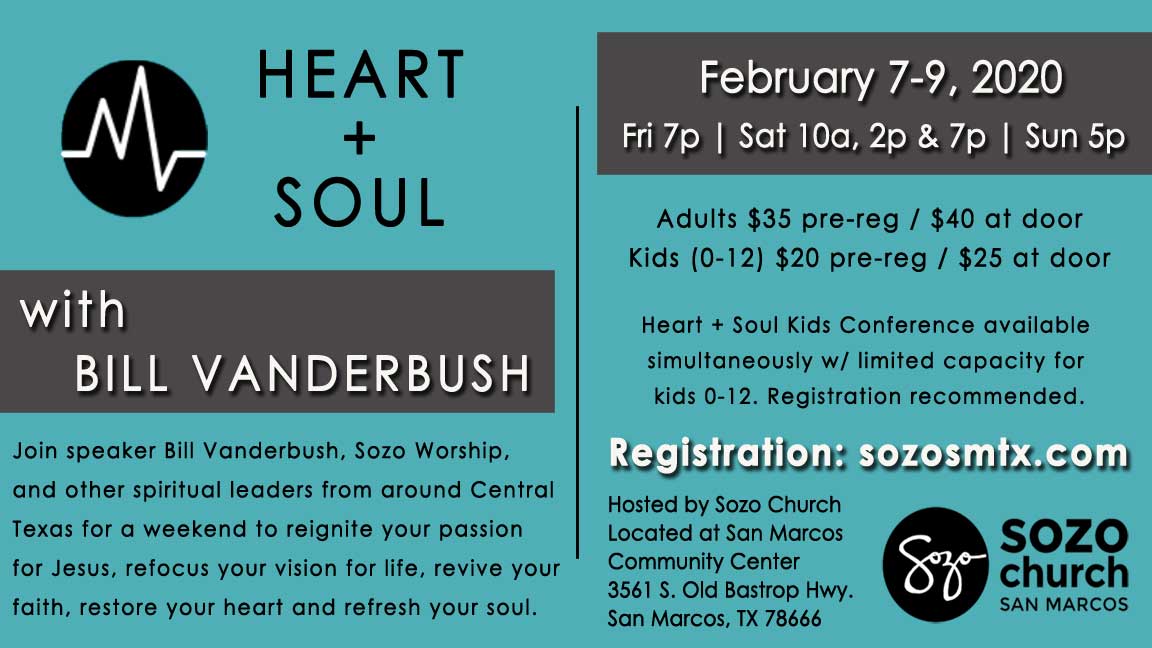 (Note: Bill Vanderbush's audio/video session is from a preaching engagement at Legacy Church on Sunday, February 9, 2020.)





*Due to the Coronavirus pandemic, our 2020 Conferences & Events schedule beyond February 2020 has been cancelled. Check back soon for updates to our 2021 schedule.


2019 Conferences & Events
Select a Kingdom-based, Holy Spirit-led conference or event below to access audio/video sessions for the event:
2018 Conferences & Events
Select a Kingdom-based, Holy Spirit-led conference or event below to access audio/video sessions for the event:
2017 Conferences & Events
Select a Kingdom-based, Holy Spirit-led conference or event below to access audio/video sessions for the event:
2016 Conferences & Events
Select a Kingdom-based, Holy Spirit-led conference or event below to access audio/video sessions for the event: