Becoming a member of Legacy Church is as easy as 1, 2, 3... three easy steps to catching our vision, discovering a greater level of freedom in Christ, and growing alongside other believers in a Kingdom-minded culture setting.
CATCH THE VISION CLASS

: Connect with the Purpose, Vision, Mission, and Core Values of Legacy Church. This membership class will dive into why we exist as a church and how we are all called to be part of what God is doing in the Body of Christ.



DISCOVERY CLASS

: God created every person with purpose and He instilled gifts inside each one of us to benefit our lives and the lives of others. In this membership class we will walk through such topics as t

he Steps to Freedom in Christ, as well as take a gifts inventory to discover the m

otivational and spiritual gifts God placed inside you.



CULTURE SESSIONS

: These easy-to-complete online videos (including Identity, Decisions that Define Us, Culture of Honor, Kingdom Family, and more) will demonstrate how to live in a Kingdom Culture.
This 3-step membership process (meant to be completed in order) is available for long-time Legacy attendees to brand new visitors, alike. It was designed for anyone who desires to find their place in the life and ministry of Legacy Church, and to use their unique gifts to serve God, and people, with purpose and passion.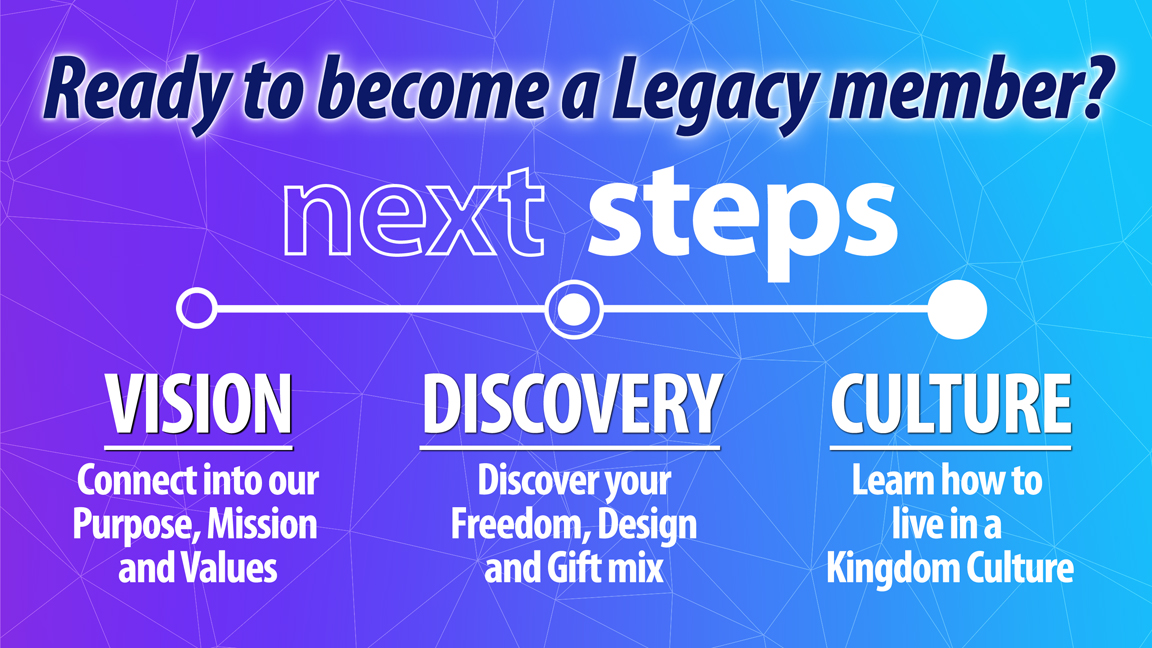 Ready to become a member?
Please fill out the form below and let's get started!