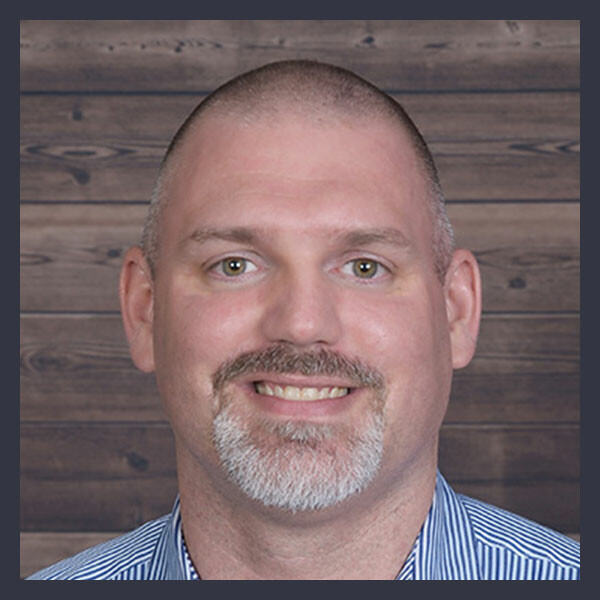 Stephen Dowell
Director of Men's Ministry
Stephen and his wife, Kathrine, began attending Legacy in July 2021 before stepping into their respective roles as men's ministry director and connections director in 2022. He moved to New Braunfels in 2011 where he met and married Kathrine shortly thereafter. Stephen has worked in law enforcement since 2007 and currently serves as a detective with the New Braunfels Police Department. He is originally from Falls Church, Virginia, but has also lived in Rhode Island, Tennessee, California, the country of Greece, and Georgia before making the move to Texas.
A U.S. Navy man from 2001-2006, Stephen got a taste for ministry by running several men's bible studies while in the military, as well as subbing in as a preacher for the base chaplain on multiple occasions. He served in international missions during his late teens, took on the role of youth pastor at an Assemblies of God church while living in Rhode Island, and was a head usher for Christian City Church in Lawrenceville, George from 2009-2011. In short, whether for his city, country, or brothers and sisters in Christ, Stephen's life has always exemplified that of true servant leadership.
As a director of men's ministry at Legacy, Stephen's vision is clear and to the point… for men to take the necessary steps to fully understanding their God-breathed identities in Christ. "When a man prays, worships, and soaks up scripture, his relationship with God the Father, Son, and Holy Spirit becomes clear… and his identity as a son of God, the bride of Christ, and friend of the Father is undeniable. When the strengthening of this relationship happens, men become bringers of the Kingdom of God wherever they go; and, as father's themselves, are able to raise up and challenge future generations of men to do the same."
Stephen has three adult children (two daughters and a son) and is also brother-in-law to Legacy's senior pastor, Jay Moeller. For fun, he loves reading, wood working, and watching movies. And, he loves playing the Korean strategy game, Baduk.
For seriousness (and fun, of course), Stephen is a black belt in Chinese Kempo and currently holds a 4th degree blue belt in Brazilian Jiu-Jitsu. He is also an avid marksman and loves shooting guns of all types. So when you first meet him (he stands at over 6'3), you'll quickly realize why his hobbies, his line of work, and his teddy-bear-like love for the Lord make for an excellent combination as a men's ministry director!