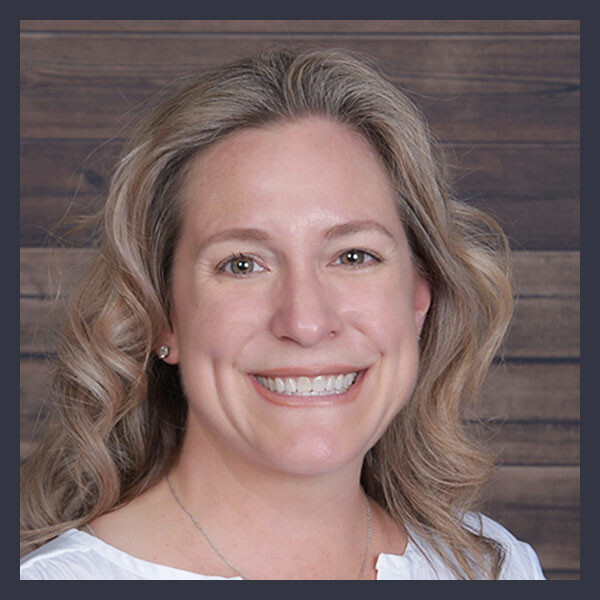 Kathrine Dowell
Director of Connections
Kathrine began attending Legacy with her husband, Stephen, in July 2021 and took on the role of connections director in June 2022. A product of Smithson Valley High School with a master's in business administration, she attended college in San Marcos and San Antonio before spending 10 years as a business analyst/programmer in the Dallas/Ft. Worth Metroplex. Kathrine moved back to the New Braunfels area in 2007 where she worked as a teacher of technology for 14 years. She and Stephen (who is also Legacy's men's ministry director) have been married since 2012.
As connections director, Kathrine has an excellent understanding of the need to blend hospitality with administration so that church members and ministry volunteers, alike, are taken care of. She is one of the friendliest faces you will meet at Legacy and embodies the ministry's mission of leaving a positive first impression by "making everyone feel welcomed (with a sincere sense of the Father's tenderhearted love), safe, and connected as a member of our Legacy Family." As Kathrine best describes it, being director is "all part of God's plan for me to love others well, work with integrity, and serve diligently with the God-given talents and wisdom attained in Him." She previously displayed this servanthood in our nursery as a children's ministry volunteer who loved praying over our babies.
Originally from Corpus Christi, Kathrine is sister to Kelly Moeller, wife of Legacy's senior pastor, Jay Moeller. She currently works from home as an executive assistant, which she also describes as an "amazing opportunity to serve others well." Kathrine loves cooking, baking, and gardening (on a small scale). And she loves bringing order to chaos through organization along with helping others take concepts from visionary stages through development and into fruition. Her gift mix really is a perfect combination for leading a ministry like Connections and we are extremely blessed to have her!